We measure our environmental impact every year and in 2022, together we have diverted 25,748* single-use plastics from landfills and the oceans! This is more than double our achievement compared to 2021!
💚 It has been an amazing journey towards zero waste with you all - and we couldn't be more inspired to continue this with you. 🥳 Here's to all of us who have started small and alone, but doing it big and together now!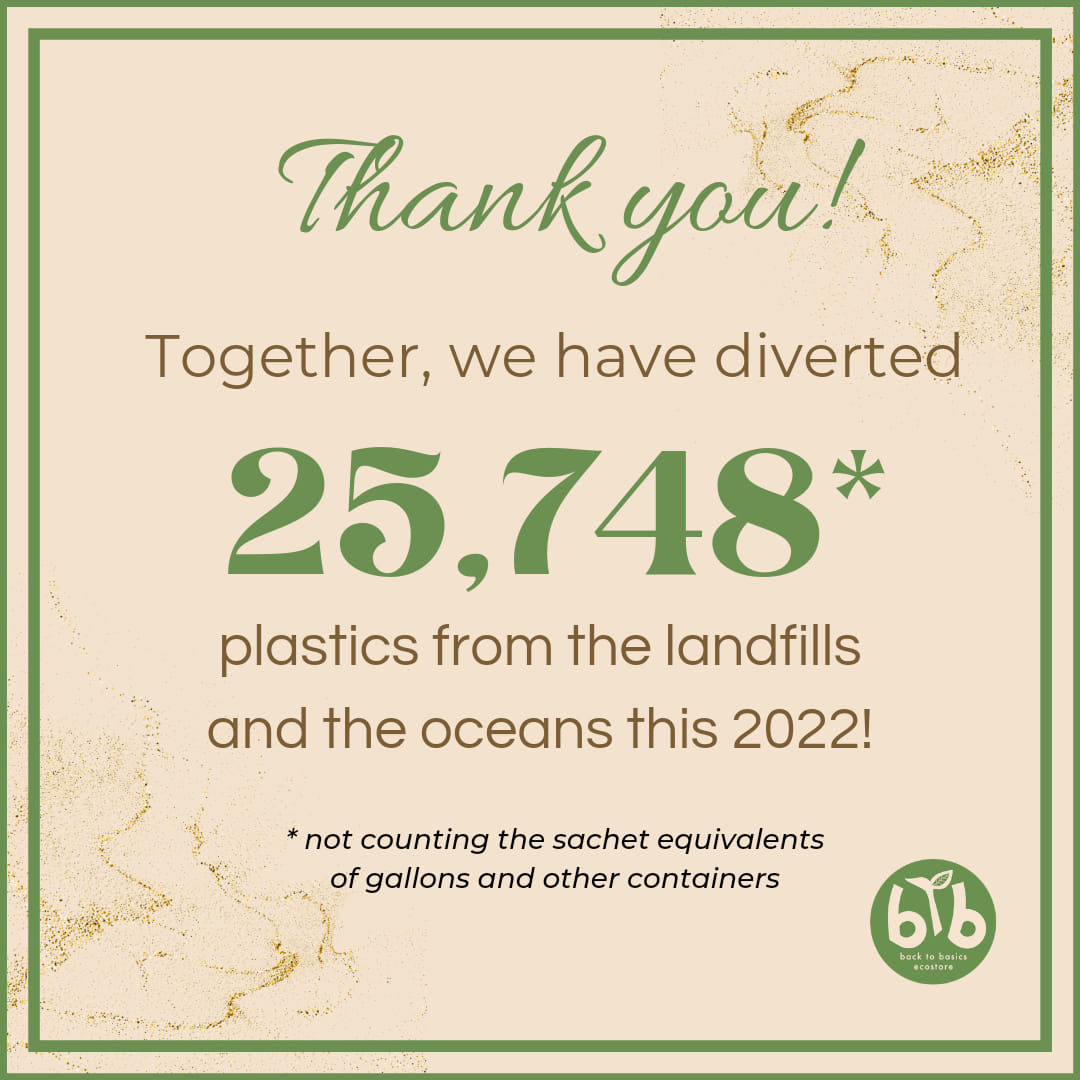 Let's continue inspiring each other in 2023! 🙏
🌟 What switch are you most proud of this year that helped you divert plastics from the landfills and oceans? Tell us below 🌟
Notes: *not counting the sachet equivalents of gallons and other containers.